Fine and thin hair can be so depressing at times, especially if it's not in a healthy condition. You may find no style holds well, or it lays too flat to your head, etc. You may also seem to think short cuts, ponytails and other updo's are your only options for lasting hold. No matter what, we're never happy. And although fine hair has its disadvantages, it should be noted it has many advantages as well.
For starters, fine hair is pleasantly soft to the touch, and in most cases very easy to manage. Even more, chemicals are not really necessary. Over time, we learn to take the bad with the good, and realize some things we just have to live with and find ways to care for no matter what.
THINGS YOU CAN DO TO MAKE FINE AND THIN HAIR APPEAR THICKER
– Let your hair air dry to create fullness
– Use hair volumizers, thickening shampoos and conditioners (they really do work)
– Roller setting is always good
– Keep your ends nicely trimmed (A MUST)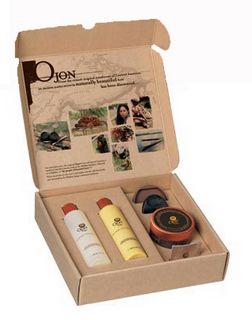 There are many products on the market today, and finding the ones that meets your needs may take time. However, with persistence and patience, fuller, healthier hair CAN be achieved. The most important thing to remember is that using products for your own particular hair type and texture is absolutely necessary. Keeping a hair journal of products you've tried in the past is also a good idea. Feel free to become a registered member and take advantage of soulfulbeauty.com's hair journal feature.
Although somewhat expensive, one product regimen that works well for me is by Ojon "The People of Beautiful Hair".
A Little History on Ojon: Central America's Miskito Indians, living on the lowlands along the Caribbean coast, were encountered by Columbus on his fourth voyage to the Americas in 1502. Five centuries later, the Miskito live very much as they did then. In their native language, they are called Tawira, or "the people of beautiful hair."
The secret to their beautiful hair and skin is Ojon®, a rich exotic oil extracted from the tropical Ojon® tree. This unique tree grows only in the rainforest of the Mosquitia region of Central America.