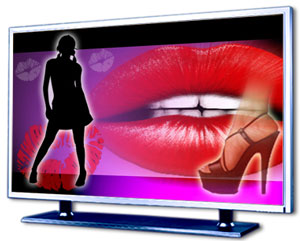 (FinalCall.com) – College-age women often come to Professor Gail Dines in tears after she lectures about how popular culture has become poisoned with a hyper sexuality that demands women offer themselves to any man who asks.
The young women feel isolated and alone because they refuse to degrade themselves in exchange for male companionship, said the professor of sociology and women's studies at Wheelock College in Boston and founder of the Stop Porn Culture movement. It's time to end a corporate-driven effort to promote "slut culture" in the United States, Professor Dines said.
The oppression and misuse of women is not new to America, or American culture, but many see a crisis of misogynistic and racist elements that are damaging the soul of the nation and hurting children, women and men in the process.
Black women, in particular, have historically been portrayed as sexual objects to justify slavery, rape, sexual abuse and denial of respect and opportunity, advocates and scholars say. Negative messages solely concerned with "hotness" and sex appeal are also being pushed on adolescents and younger girls in a dangerous way, advocates warn.
Adolescence is the time when girls form an identity based on messages from society, said Professor Dines. If the messages focus on physical attributes and access to men, the young girls are not growing in a healthy way, she said. Professor Dines will be featured at "The Sexualization of Childhood" symposium, June 13-14, at Point Park University in Pittsburgh.
[mashshare]