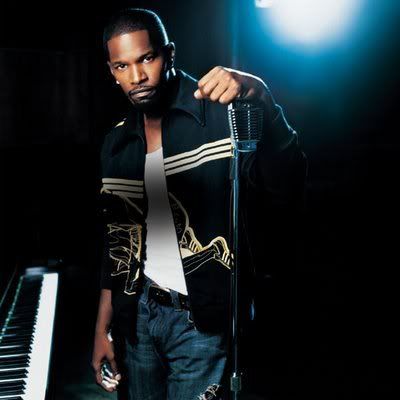 All rumors about being gay aside, Jamie Foxx claims he knows how to charm the opposite sex.
The actor and singer says he was brought up to be a "little gentleman" from a young age, and he's surrounded himself with women to learn how to be a good partner.

He explained: "First, there was my grandmother who always made sure that I was a little gentleman and knew about manners. Then I was playing the piano at eight, and that helps you learn about women because most of the people I was playing for were women."
He added, "That's why I've always surrounded myself with women. I have about 20 to 25 platonic relationships with women all across the board from professional to artistic and they always give little clues on what they like."
Despite doing his best to understand women, Jamie admits they still leave him confused, and he wishes the opposite sex were as easy to understand as men.
He told Parade.com: "It's so easy to play us guys that I hate to give away secrets to women because I know they'll use them. But OK, if you just simply don't give a guy the time of day, every once in awhile, it just makes us more like 'What do we do?' Men are developed to conquer. When we can't seem to conquer, we stay in it no matter what. "
Adina Howard made it easy for him when she told him all she was wearing was her tee shirt and her panties. I wonder what he did then?
[mashshare]