Margaret Bowland is an artist whose work is drawn by the tangle of life. Her latest exhibition Power comes from the idea that money is the ruler of all. It features 8 paintings, which references both fact and fiction, challenge cultural hierarchies, and offer alternate narratives. In this way, Bowland raises issues with the historical complexities of power: who has held it, who has fought over it, and who she chooses to privilege with it now.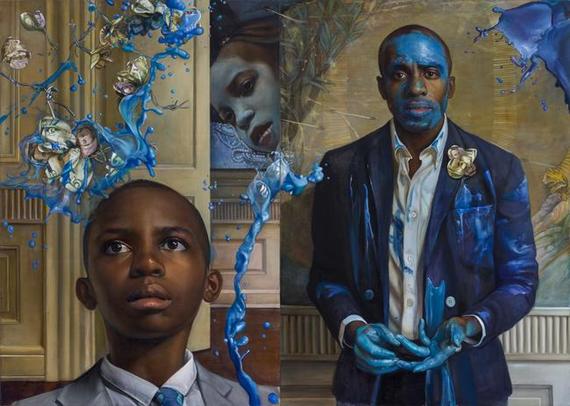 Dexter Wimberly: Photo by Frank Turiano
In the diptych TANGLED UP IN BLUE, a man and his young son, both dressed in suits, occupy a Park Avenue apartment with stately wainscoting and moldings. Behind the man is a resplendent halo of gold lines, directly referencing the power marks which would appear in the sultan's portrait in 17th century Deccan Indian miniature paintings. Covered in blue paint, his hands dirtied, while his son remains just out of reach of the cascading drops of paint, it becomes a meaningful meditation on the sacrifices of parenthood.
"I place my beloved characters in a world I create that reveals the particular struggle of his or her life and then I watch while the very truth of each of them rises to meet me or anyone else who cares to look back."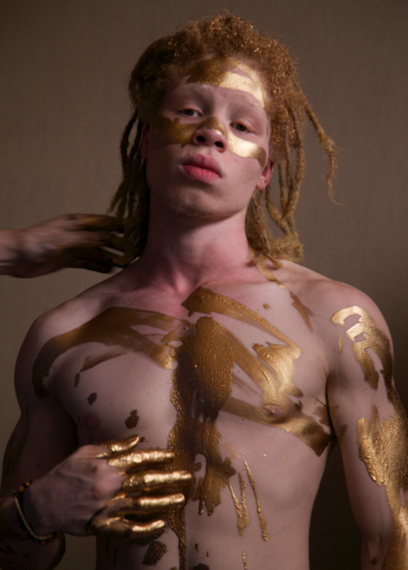 Justin Bullock: Photo by Frank Turiano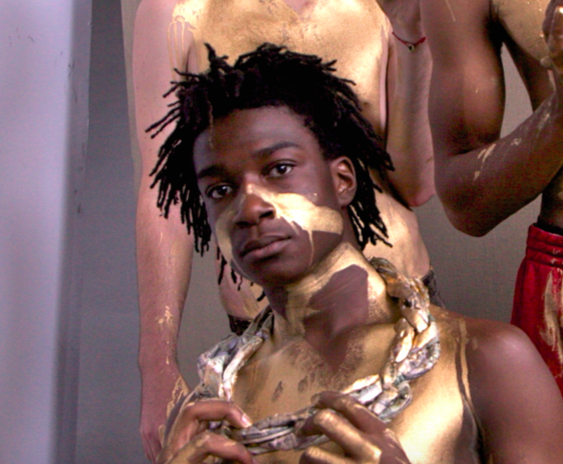 Matthew Davis: Photo by Frank Turiano
[mashshare]